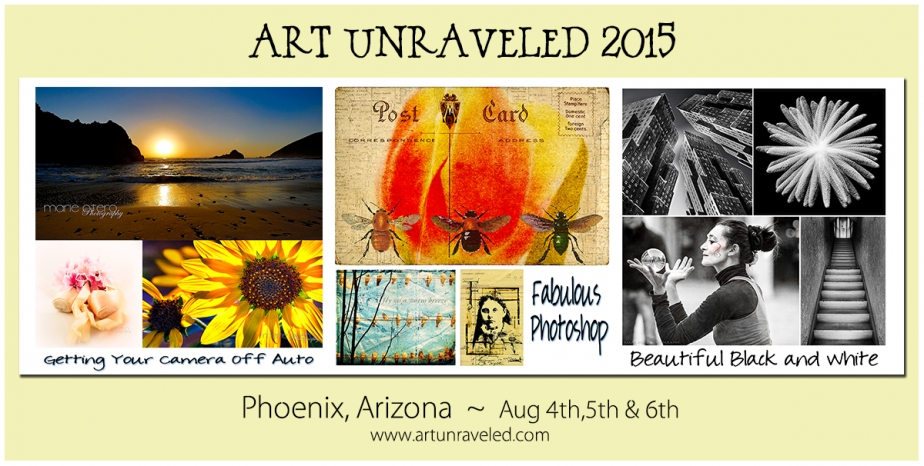 I'm so excited to announce that I am going to be teaching at Art Unraveled in Phoenix, AZ this coming August…
August 4th will be Getting Your Camera Off Auto – learning to move from point and shoot mode to actually making your camera take those great shots you have in mind.
August 5th will be Fabulous Photoshop – where we will take the mystery out of layers and layer masks and learn how to create some amazing digital collages.
August 6th will be Beautiful Black and Whites – creating timeless and wonderful Black and White images…AND recreate that beautiful sepia vintage feel for your photos.
Full workshop explanation and details are available on the Art Unraveled website.