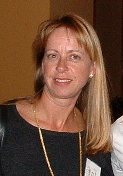 A displaced Aussie … some 17 years of residing in the US and flitting betwixt and between continents.  Now  perched on the shores of Lake Norman in North Carolina after having spent time in Texas, Delaware and New York and sometimes calling Perth, Australia Home too.
Passionate about Photography and Digtial Art.
I have  been teaching Photoshop classes online and at various art retreats around the world since 2009.
My Mixed Media and Digital Artworks have been published in such magazines as Cloth Paper Scissors, Quilting Arts, Stampington's Artful Blogging and Digital Arts. My work also appears in a number of books including Digital Expressions, Exhibition 36 and In This Garden.
In 2013 & 2014 I ventured into the world of International Photography competitions and won numerous awards including a Royal Photographic Society Gold medal for the image Shipwrecked Stranger and Gold Medals for my Black and White Architecture work and Creative compositions .
I am an instructor for the PSA (Photographic Society of America), and also the co-founder of Photography and Painted Works Excursions. I regularly hosts workshops throughout the USA as well as at various international locations,  teaching Photography, Digital Art & Digital Painting.
You can see my daily work at lostaussie.com and a current portfolio at 500px.
When I am not traveling with my camera you can find me making jam, gardening, cooking up a storm or reading books in the good company of my Husband and three fat cats!