I've been having a little bit of fun over the past few days "test driving" the new Photoshop Plug-In by Corel, called Particle Shop.
It affords Photoshop users the ability to access some of the fabulous Particle Brushes that are normally only available in Corel Painter.  In fact the brush sets that are available for Particle Shop are unique to that software and do not natively come with Corel Painter!
I'll share with you three sets of images that more or less come from out of the camera, to Photoshop Composite and then embellished using Particle Shop Plug-In Brushes.
The first is of Holly, better know as Ivory Flame, shot recently on location in the UK.
Image 2 is a creative composite using the out of camera shot.
Image 3 is the composite worked further in Photoshop using Particle Shop and various other techniques to render a more painterly image.  I used the Fantasy Fabric Brushes as well as Super Hero ones and some from the Smoke collection.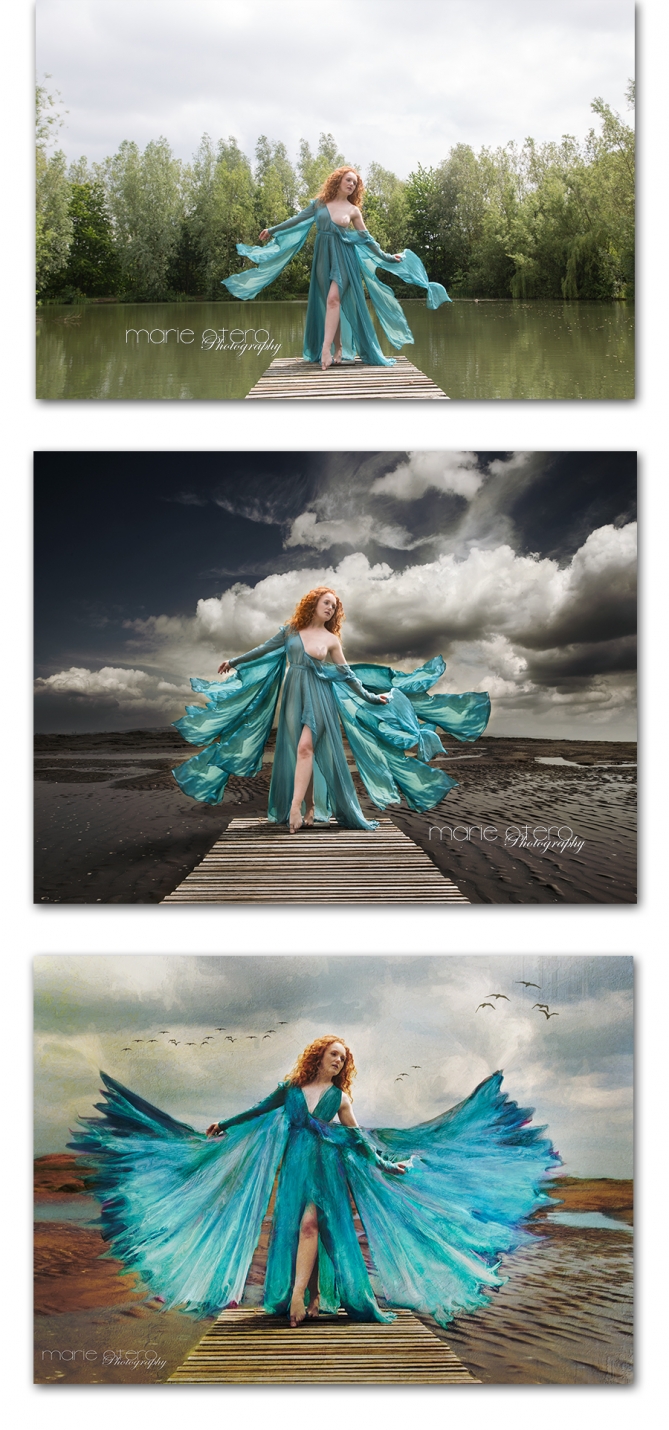 The second set of images are of Model – Emma, shot here in my Studio in Charlotte, NC. and I have a handy dandy set of wings that I photographed.
The Photoshop Composite was created using the the model and wing images as well as rocky backgrounds from Iceland and stormy skies from Jones Beach, Long Island.
The Third Image is the composite after working with the Particle Shop Plug-In in Photohshop using the Fantasy Fabric, Fur, Dust and Debris Collections.

And last but not least…. I started with a model shot of the lovely Vik Tory.
The composited some images from Iceland and Long Island along with my Ballerina.
Finally I worked the image using Particle Shop to help create a somewhat fantastic skirt for my Dancer, this time using the Fabric Fantasy, Smoke and Steam Brushes.

It's early days yet and these images are fairly quick "fiddles"…. I still want to work on a few more pictures and really get a feel for all the brushes in the various sets.
When I am happy that I have put the Plug-In through all it's paces I shall be writing a full review and will keep you posted!