Working our way slowly around the Southern Coast of Iceland.  Hampered by lots of rain and mist and generally not so good conditions for photography which is a shame….
The few sunshinny moments have netted some good shots though and rain has kept the bus loads of "tourists" at bay!
Skógafoss  is one of of the island's most famous waterfalls and "parked" on a nearby black beach is the remains of a crashed DC-10.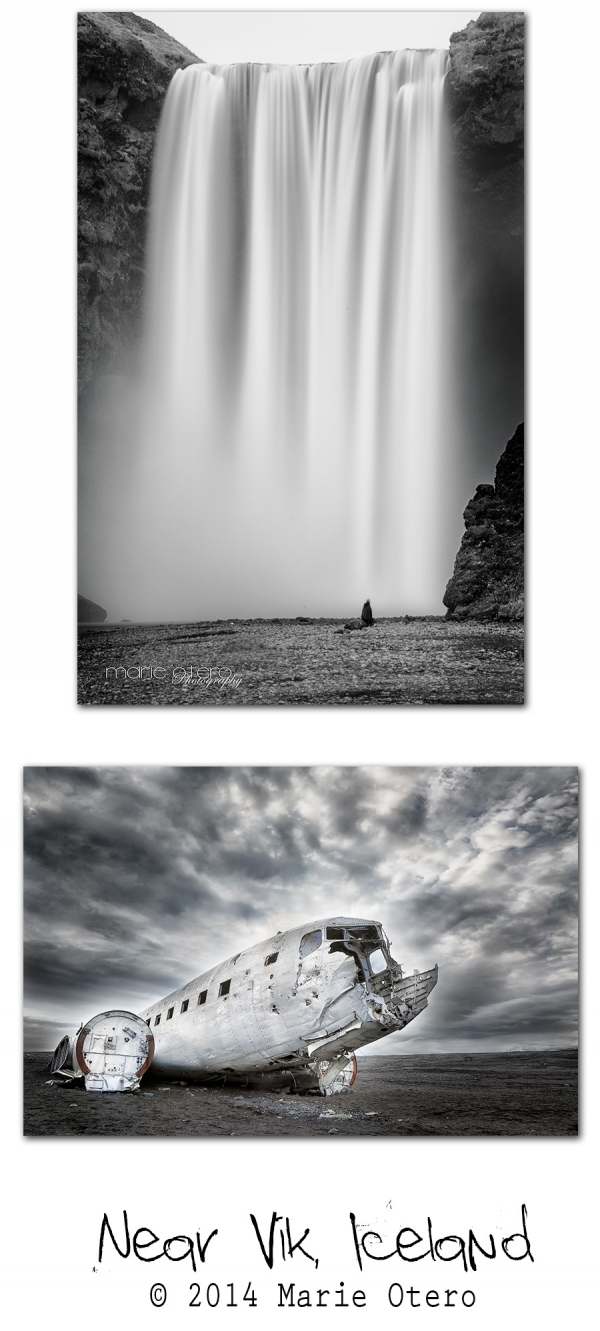 Yesterday we did a little "trespassing" to gain access to this waterfall below – it's quite off the beaten track and involved a bit of a muddy trek to get to it, but well worth the effort in the end as it's not a commonly viewed waterfall – and I'd tell you it's name if I could remember or even pronounce it!  And I have to tell you that the blue water is REALLY blue, it looks like Bombay Sapphire gin… fabulous colors in the water indeed!