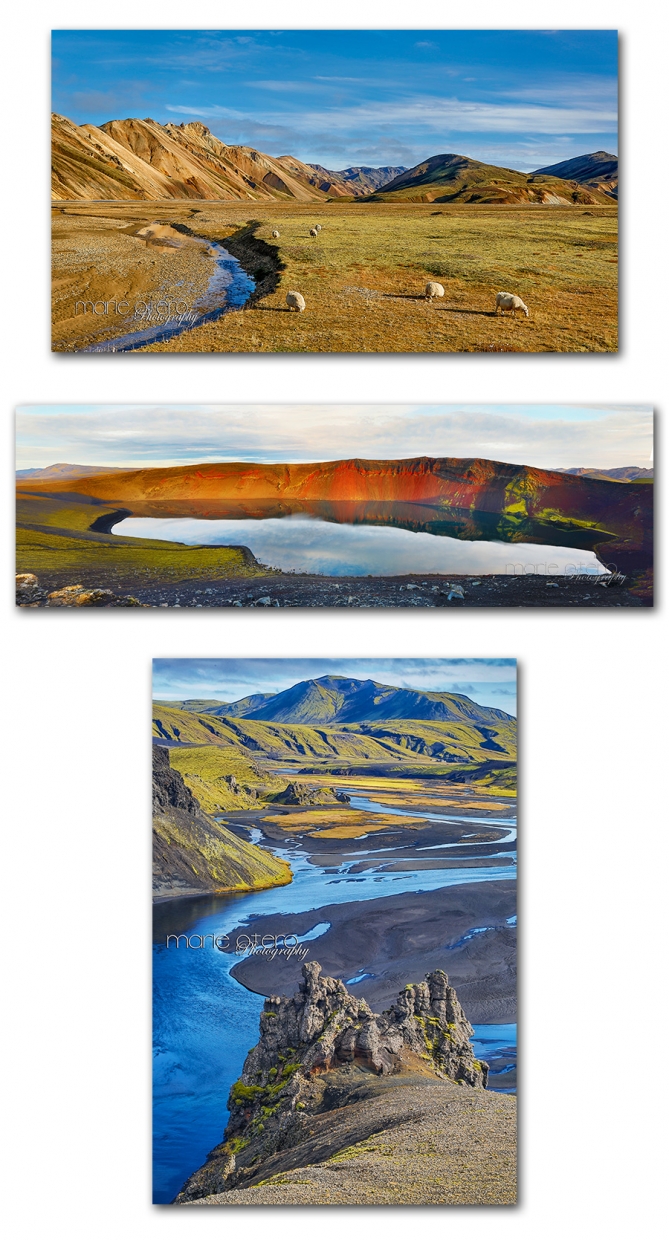 Spent the day touring around Landmannalaugar – lava fields and bits of volcano everywhere.  The rocks are spectacular as are the fjords which twist and turn as far as they eye can see.  It all feels very prehistoric and almost lunar-like, or what I imagine that might be….
The Pano image in the middle is actually the rim of an old volcano… though it might wake up at any time… you never know!
Getting to the place was  "interesting" and somewhat hairy at times, driving off road through rivers feet deep and bouncing across miles of road forged through the lava fields and needless to say, unpaven and very very rough.
Almost no wildlife to be seen, the odd bird here and there and of course the wonderfully woolly Icelandic sheep.
Waterfalls tomorrow – and rain apparently…. stay tuned!