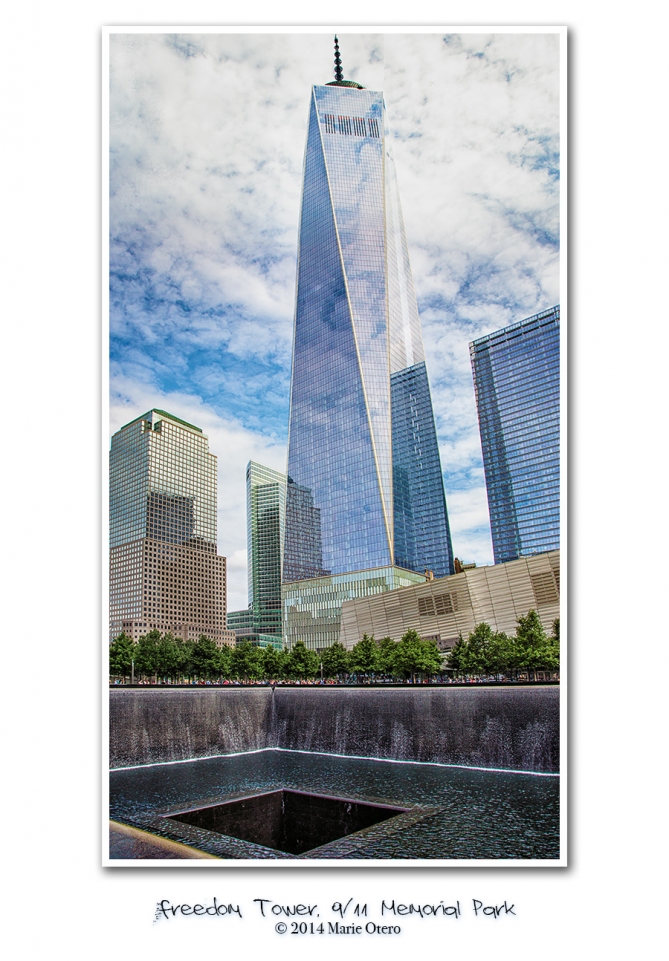 I can clearly recall THAT fateful day on 9/11, as we were living in Delaware at the time and for a while,  it was thought that our part of the world would be a target too.  All the schools and public buildings were evacuated and I can distinctly remember the scramble to collect the boys and wonder fearfully about what might come…. and although our TV's worked, there was literally no other method of communication that did – and it was, all in all, pretty scary.
Visiting the 9/11 Memorial Park today was  both amazing and very disturbing.  The environment is wonderful and the scale and complexity of the architectural construction of the memorial is nothing short of tremendous and does great honor to those who lost their lives and represents the events in particular detail.
The interior of the Museum is mindboggling no doubt, but it's the outdoor pools, with the sunlight and water and shimmer off the new Freedom Tower, hovering above, that pay the finer tribute to my mind.