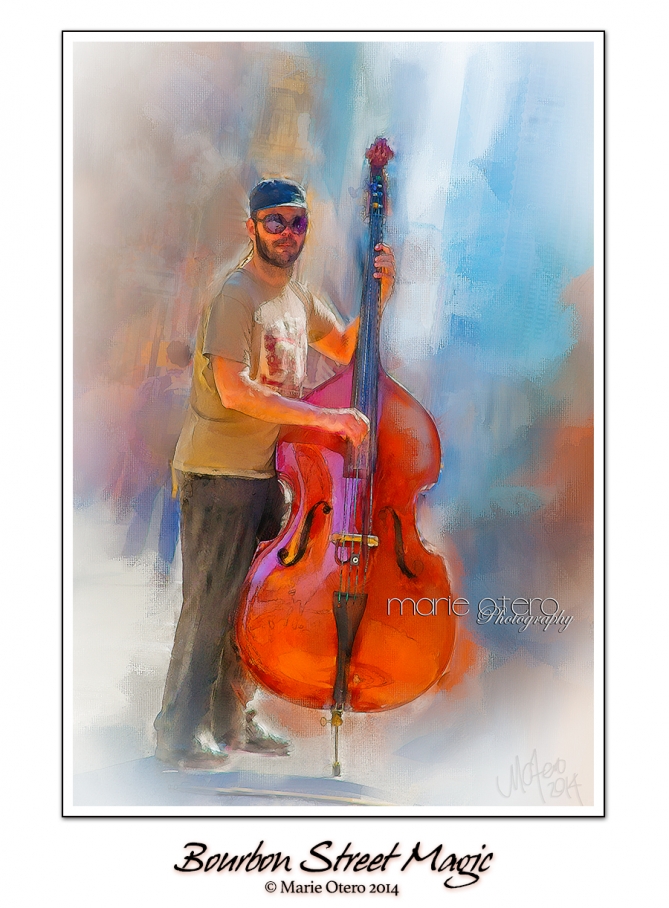 A few months ago I had the luxury of a few days in New Orleans with one of my favourite peeps, Miz Carla.  She and I and the lovely Miz Chloe dodged rain torrential showers and still managed to explore the wonderful City of NO and captured a good few snaps here and there.
Needless to say, Bourbon Street was amazing, the color, the people and the music…..
Definitely worth a painterly tribute…..