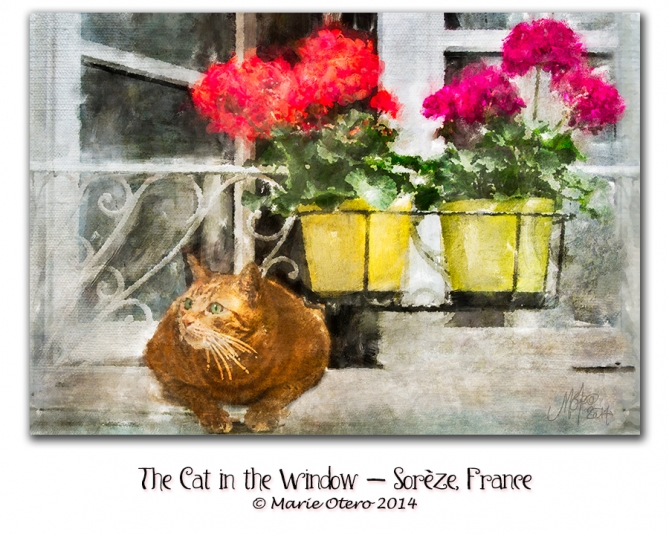 The quaint town of Soreze, France was one of the first stops for our students on their magical mystery tour of the South of France earlier this month.  As we passed down a quaint cobbled pathway we came upon this lovely ginger boy, perched upon his windowsill amidst pots of geraniums and checking out the photography lasses with much interest.  He was quite the perky and photogenic chap and posed for a few pictures before his master, less than delighted with the interest through his windows called him inside and shut us firmly out.
Still you gotta take your moments while you may and a few of us caught several happy snaps of this fat fur baby!…. who  definitely proved worthy of a little painterly attention and digital immortality.
I did a rough underpainting using Corel X3 but most of the painting has been done in Photoshop CC.