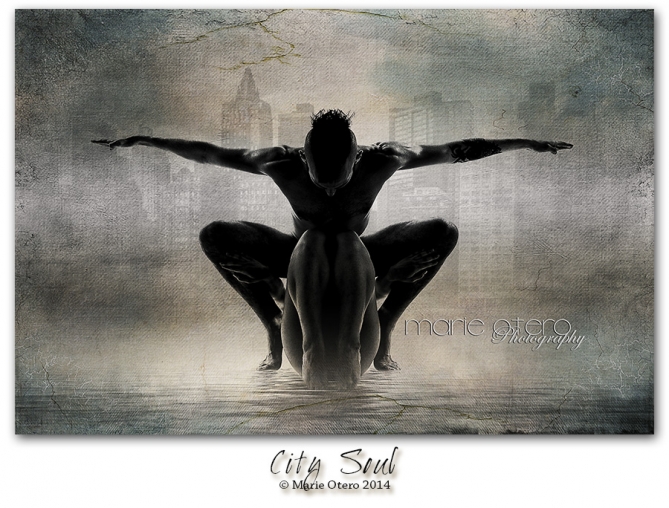 Tinkering a little more with images shot in NYC and creating a little composite magic.
As most of you know, I've had a love affair with Photoshop and Digital Art way before I fell in love with  my camera and for the longest time spent hours trolling through Stock sites to find images with which to create my composites.  But I got to a point where I realised that for the sake of ownership and "feeling" that the ART belonged to me then so the content of the digital work had to as well.  It was not enough to cobble together other people's images and call it a 'derivative' work.  Nor is it acceptable in the competition world to use stock imagery or textures from 3rd parties.
I have to say it's been a challenge.  I like creating images with people in them, and so now I have to shoot models.  I'm good with the textures and backgrounds, as I have always "snapped" those…. but the challenge really is bringing your own "stock" together.  As much as you might create collections in Lightroom or ACR, Keyword and so forth, trolling through years of pictures on your hard drive is nowhere near as easy as doing a Google search for NYC skyline images or traipsing over to Deviant Art for a quick person pic ……
So I get better at image organisation each day, fortunately still have a fairly "elephant" like memory and can usually navigate my way to where THAT skyline picture is and now go to great lengths to take pictures of people that I can use …..
Regardless of the effort entailed though, if you are creating digital montages, composites or whatever you want to call them….. have a go at taking ownership of the "whole" image …. you will find that it is quite rewarding as well as quite the challenge!