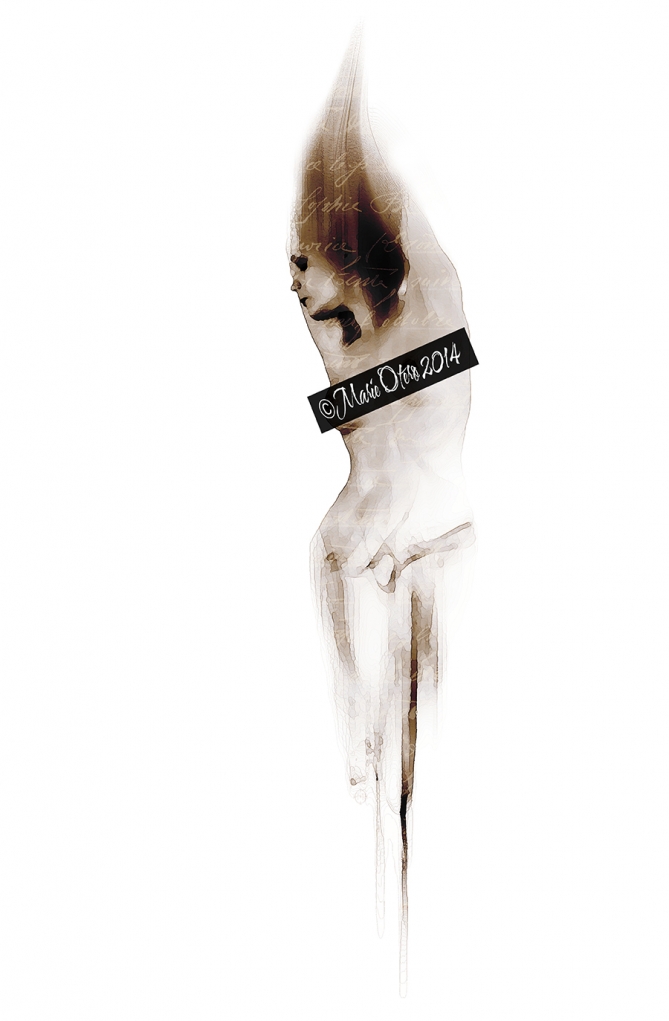 Playing with nudes and smoke and then text, textures and filters – kind of odd, but I rather like this effect and can perhaps see a series….
(You can see the un PG version here).
The evening's work was punctuated by some horrendous squealing sounds from the backyard only to find my 16yr old black Annie cat facing off against a FOX!!! if you don't mind!!
I've seen the fox once before since we moved in and was a tad concerned then….. not sure how I feel about letting the cats out after dark now, though they will be mightily ticked off if they can't go out hunting too…… not sure what to do, but a Fox visiting within 6 feet of my backdoor is not a happy thing at all!!!!  And I don't fancy any of my mature aged fur babies becoming a supper snack for Foxyloxy!  Not good, not good at all!  I'm a fair and reasonable conservationist but anything that wants to chew my kitties is quite another story!!