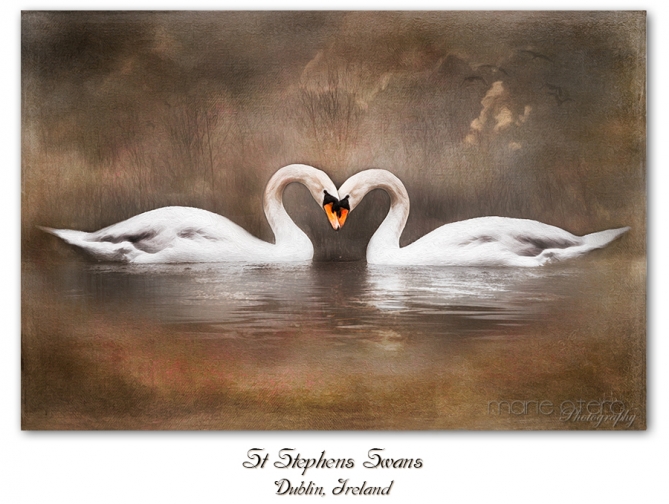 I spent most of the day today with a friend chasing Cherry Blossoms in the hopes of finding a decent spot for a photo shoot- sadly our efforts were in vain – last week's wind and rain having done and dusted each and every petal … dreat!
The late afternoon was occupied with teaching – I seem to be garnering a growing number of private students who want to learn Photoshop and it's keeping me quite busy!
And so that left the evening for some creative "play".  Still trolling through images from Ireland and looking at what to do with the less than stellar in camera captues which still have merit when it comes to compositing and painting.  This image was created with a shot of swans at St Stephens Green in Dublin  on a wet and rainy day, coupled with some trees and clouds shot near Dunguaire Castle.
Not quite the classic heart pose,  that would have been a bit trite!