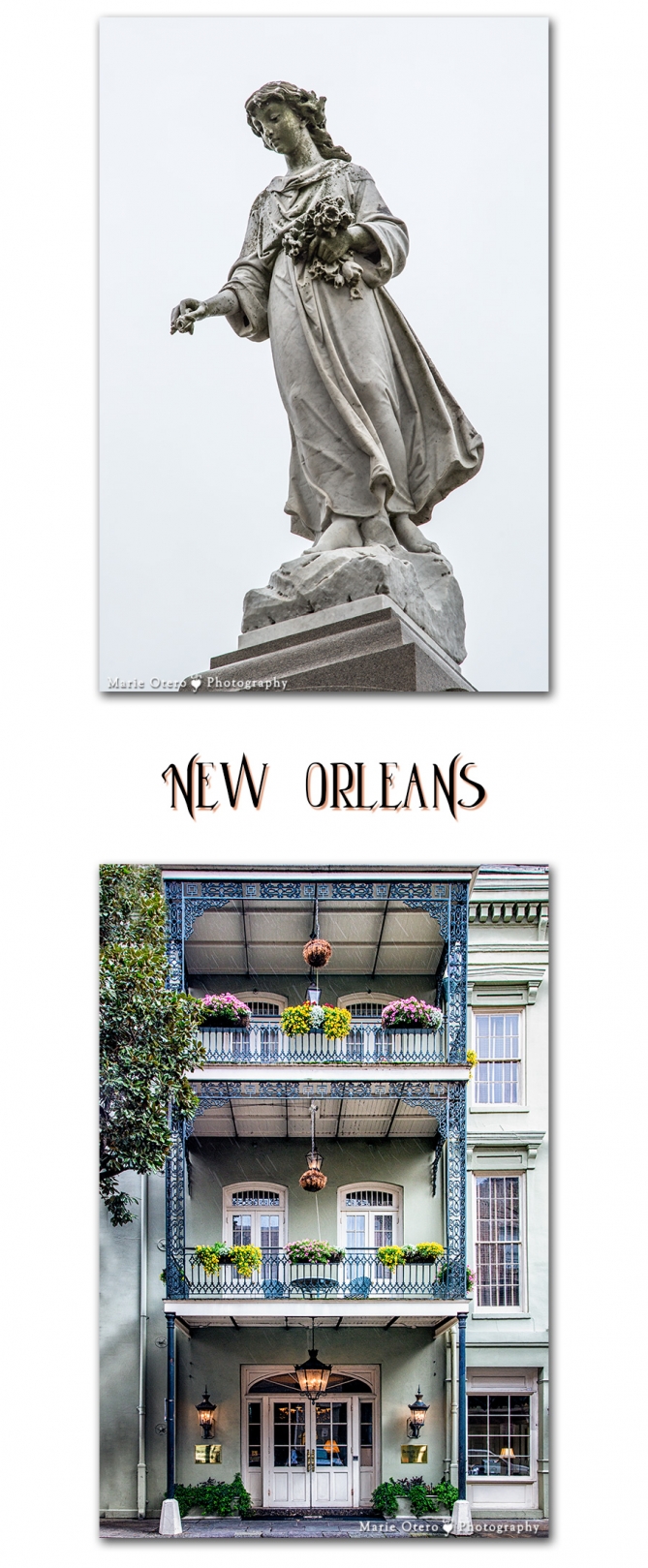 I wish I could say that I was penning a note from a sunnier and warmer location than Ireland but I don't think I have ever been more rain sodden in my whole life!!!!  Tourist'ing with friends and camera amid rain storms that dumped over 5 inches over us in few short moments and continued ALL day have proven to be less than terrific from a picture taking standpoint – rain coats and umbrellas – totally useless.
Luckily I caught a few snaps yesterday before the massive rains arrived today.
New Orleans has changed much in the years since I have been here (about 15 or so).  Car parking costs a whopping $40 a night and hotel prices are about 2x that of New York City, which is mind boggling.  I don't think one comes here for the food, though Beignets and Cafe Au Lait at the Cafe Du Monde are definitely worth a taste! – copious quantities of liquor seem to be the focal point and as odd as it may seem, in trying to stay dry today, we actually had breakfast at an all day Daquiri parlor (sans the daquiris and pretty well sans the breakfast)!
Anyway, a few more "dry" moments before I try and get to sleep again.  Jet lag does not seem to get any easier regardless of the number of planes I fly on!!