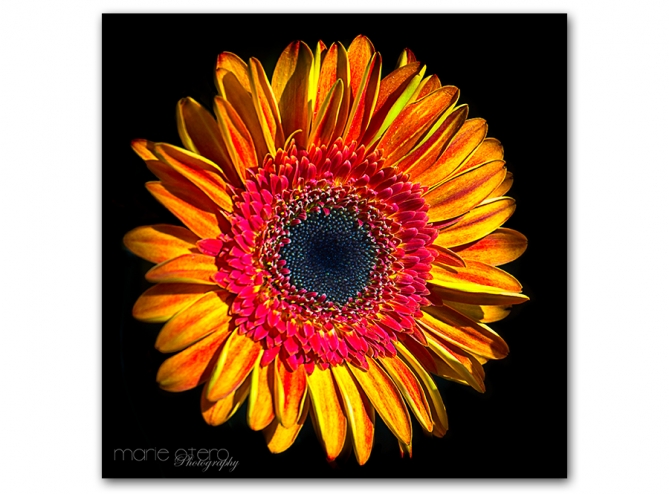 I woke  up this morning to a balmy 65F, the sun streaming through the kitchen window and as I made my first "cuppa" for the day, all I could see was the light shinning on my lovely Trader Joe's Gerberas.  They've long been a favoured flower of mine.  I carried a bunch when I was married (remember Mum?), and their intricacy and color amazes me to this day – so out came the camera for a few happy snappies!
A good day all round really, the weather warmed up to 77F, I even stripped of the winter sweater, my Meetup group filled the Studio this evening with lots of fun, bright ideas and exchanging of skills ….. AND I found out this afternoon that I have been picked out of more than 50+ applicants to be one of the new online instructors for the Photographic Society of America!!!!  So I am dead chuffed about that!
I do so love sun shiny days!!
Oh and in case you are interested, I still have a few spots open for my Black and White Magic, Online Workshop.  It's almost full, nearly but not quite.