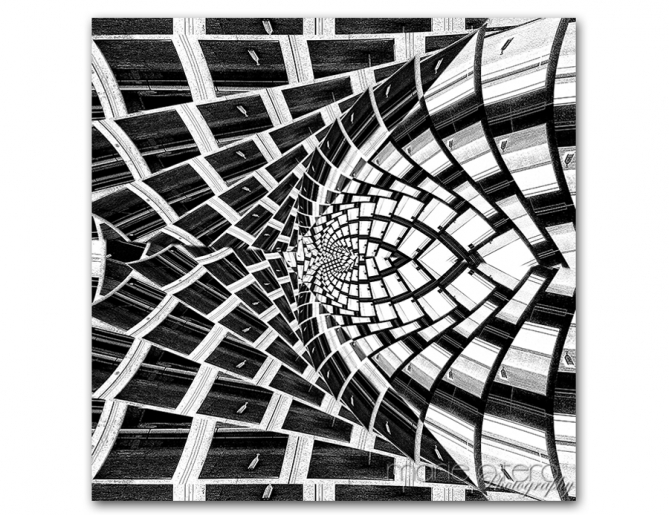 Not your usual subject material I'll agree, but none the less  fodder for some good Black and White fun!  (Original image below, snapped from the Holiday Inn Carpark in Charlotte.)
Carparking aside, I have storage on my mind.  Trying to figure out how to store, backup and add redundancy to over 3TB of images and artwork!  Having to drag old learning as a Microsoft Engineer back into the forefront of my mind and begin considering RAID arrays and all sorts of geeky stuff to get on top of the data management!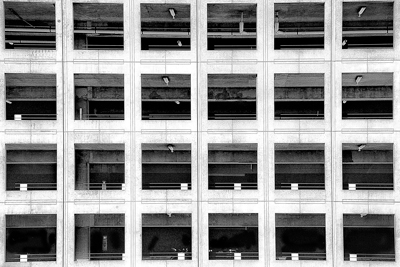 I think I'd rather be swirling images around in Photoshop instead of trying to tidy them all up into neat little (carpark or cloud) boxes!!
How about you?  Where do you park all your digital stuff?