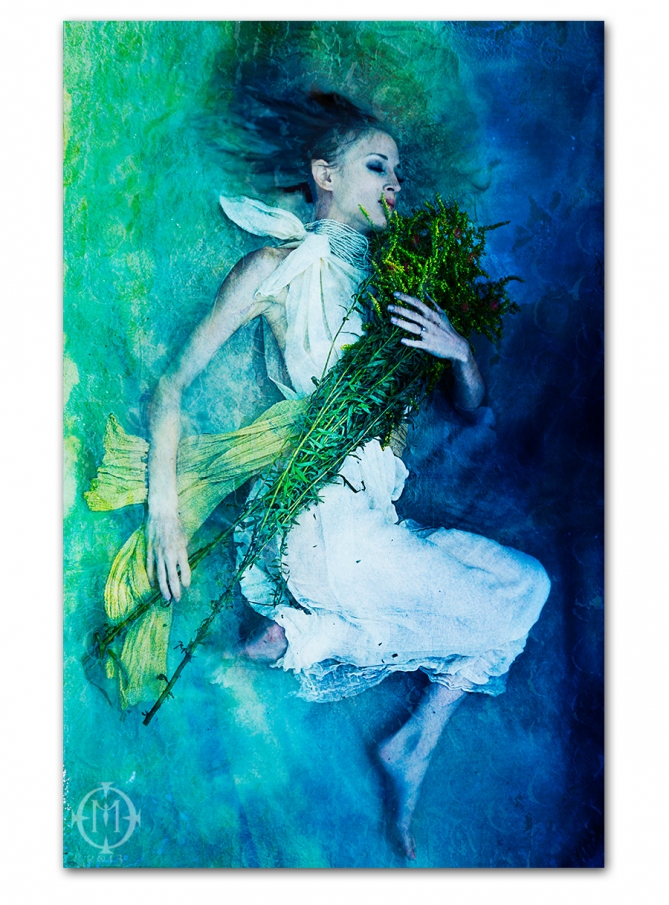 The week between the old year and the new with the house quiet again after a month of sons visiting, flurries of cooking, laundry,shopping and trips hither and thither and Holiday celebrations.
Not too many opportunities to get creative of late but I have stolen a few tonight – stolen in that I should be packing boxes and making headway for our move to the new house – but sometimes you just have to stop and take a little time out!
My appearances here will be a little sporadic until we get moved and sorted out.  In the meantime I'll leave you with tonight's creation,  Sea Dreams, a digital composite created with a model photographed here in Charlotte,  some added texture love courtesy of the beaches in Long Island and touches from the skies of Australia – all cooked up in Photoshop.