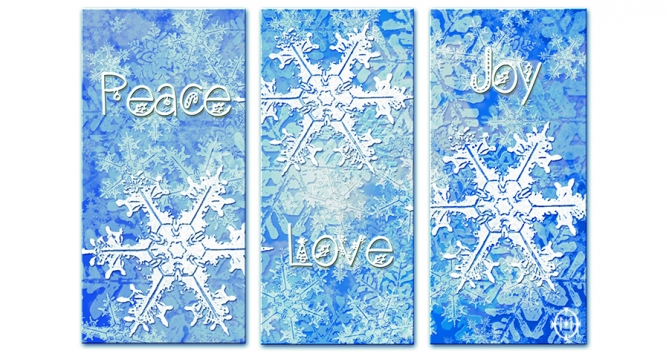 A little messing around with Photoshop Brushes to create a some digital Holiday Glam'!
If you are a newsletter subscriber then you will have already received a download link to the new Snowflake Brushes.  If you are not well 🙁  but I will give them to you anyway! Cos it's nearly Christmas!
Download your FREE Snowflake Brushes HERE.
Need to know how to make your snowflakes fall?  Leave a comment and I'll post a tutorial.
Oh and the font I used was Christmas Eve, in case you were interested.