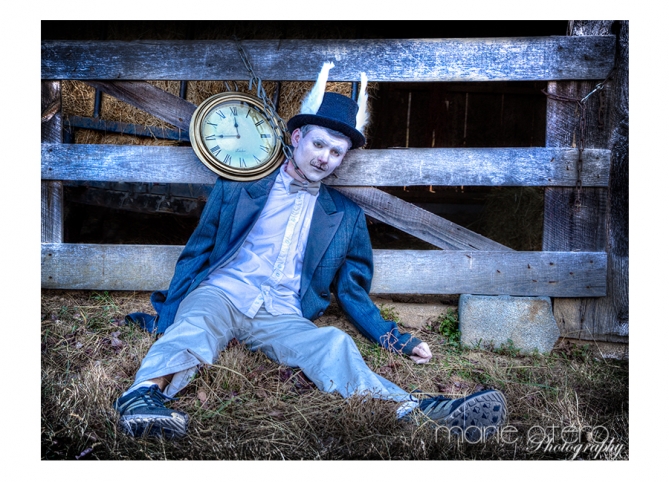 (Make Up Artist Whitney Mears)
I skipped up to Greensboro, NC this afternoon to connect with a bunch of Facebook friends to shoot some wildly made up models in the middle of a farmer's field.  Great light, super models and a fabulous venue, the only downside is that it was darned bone chillingly cold!!!!!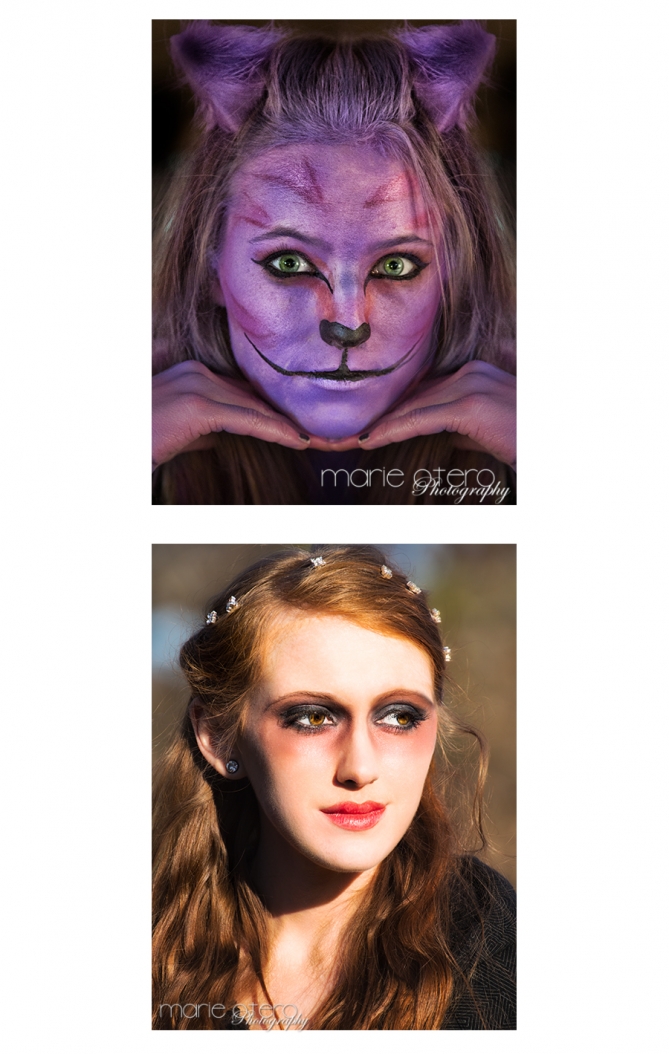 (Make Up Artist Whitney Mears for Cat and Queen)
The makeup and set ups were pretty neat.  It was just pretty hard to unfreeze the brain and let loose.  Sorry too for the models who had to endure the arctic chill!! However they did a bang up job of braving the weather!
(CREDITS: Models- Hunter Evans – the rabbit, Mackenzie Evans – the cat, Meagan Hamilton – the red queen.  Make Up Artist the ubber talented Whitney Mears)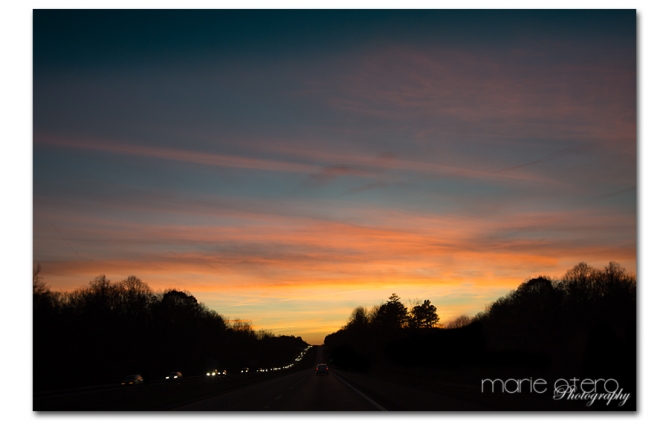 On the way home, scooting along I-40 the sunset was just too lovely to ignore!  A tad of camera wobble as it was shot whilst haring along at 65mph, interestingly enough, the through the windscreen effect pretty well disappeared which was nice!
Good picture day out, all in all!
And, waiting with bated breath as #2 son wends his way across the globe towards the US. I should get my hot sticky Mama paws on him by Wednesday.  ….. happy dancing at the thought!