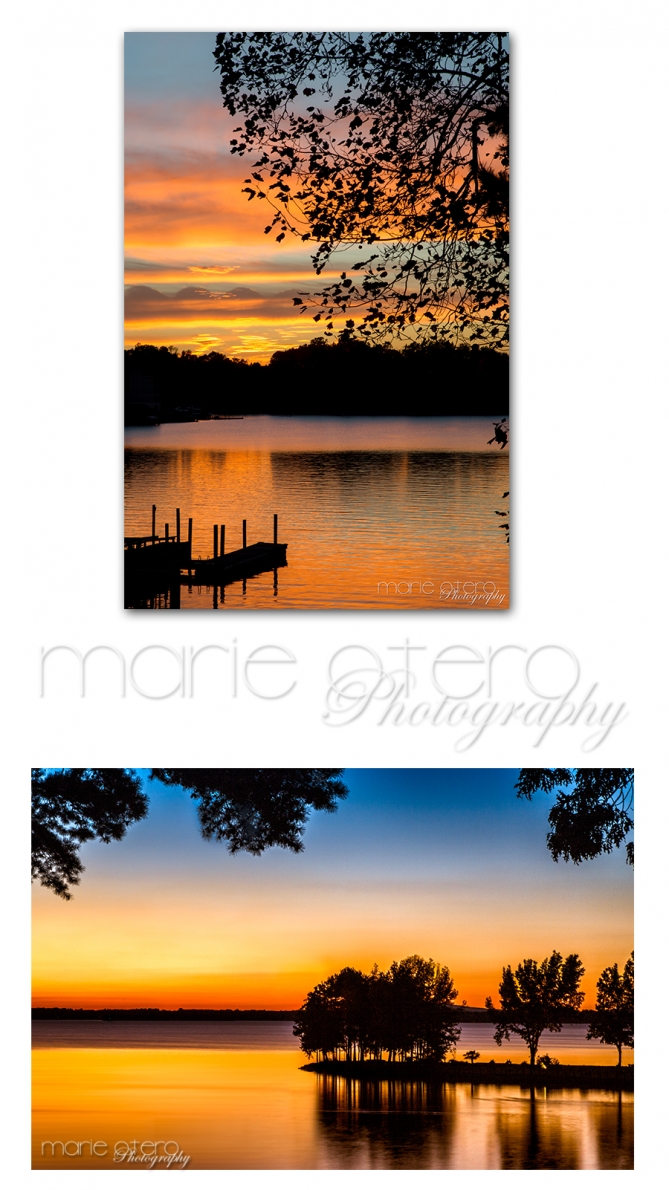 Yesterday after the Workshop finished, Karen and Mary  joined me back at home for a quick visit, in time to snap some of the evening splendor of Lake Norman.  Karen and Mary were two of my very first online workshop students and I am happy to have had them with me along for the merry ride in every class since then.
It was especially lovely to meet them in person, share some time together and close our weekend by spending a little more time with our cameras to capture some precious images of the lake in all it's fall colored glory.
And no one sunset is ever like the other!  The bottom image was shot last night (Sunday), with Karen and Mary and the top shot, caught tonight, looking to the left and catching my neighbor's dock in silhouette.