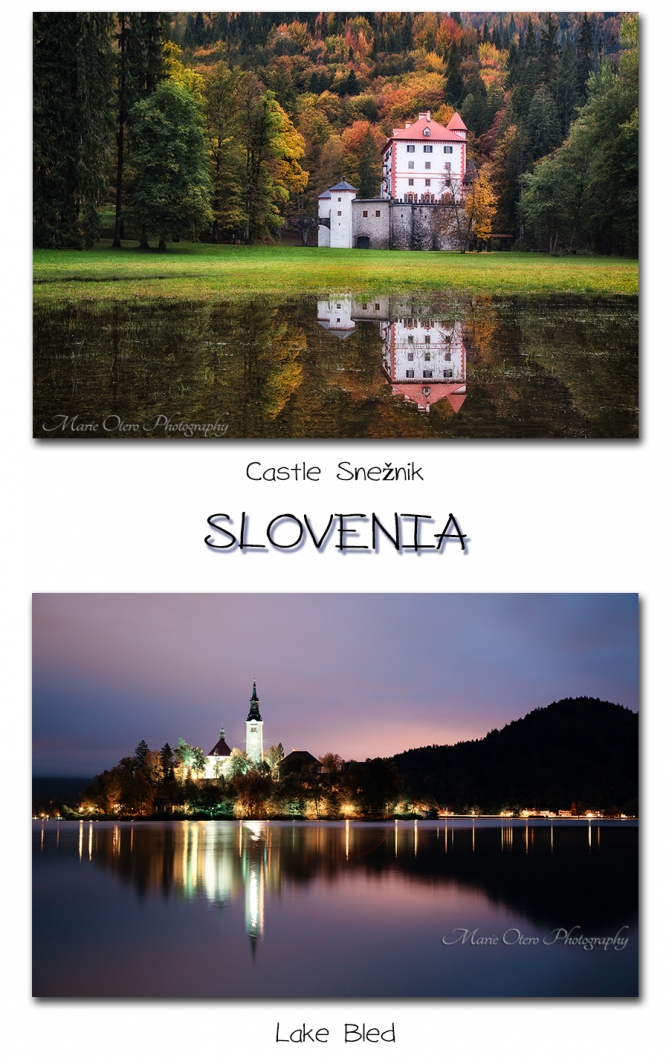 Probably the last time I will bore you with images from Slovenia but these two images rank among the favourites that I shot whilst I was there and bear a little sharing (I hope).
The one of the Castle snapped seconds before dark hit, tripod, long exposure to catch the light and I was ankle deep in mud and only a head torch to see what the heck my camera was set on.
The view of Lake Bled, which is as gorgeous by day as it is by PRE sunrise was taken at about 5am – who knew I could get up that early!!  Usually it's just shy of my bedtime!  However the 3 hours of sleep were worth the early rise and although there was no mist, which was what was expected, I like the clean and crisp lake regardless …. almost like the view across from my living room, minus the castle ……
I wonder if the neighbor across the water might oblige with a bit of rebuilding?