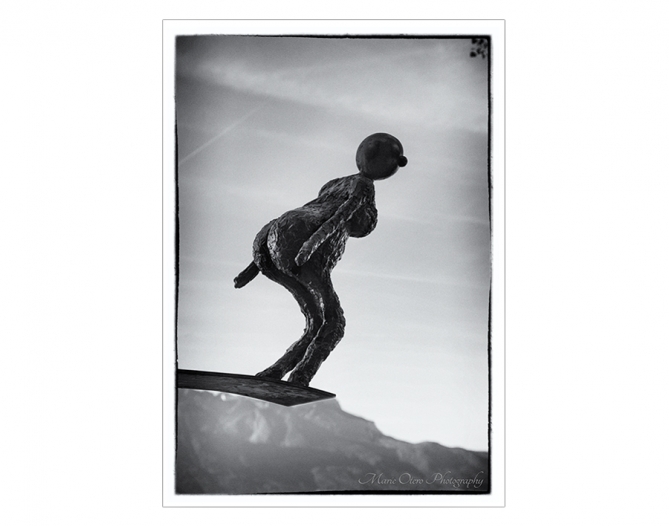 Royally sidetracked today from working on preparations for my Black and White Workshop in November – upgrading to OSX Maverick and then taking care of all the attendant nonsense that that sort of thing seems to engender.  For whatever reason each time I do an OS upgrade one of my email addresses seems to trash itself and the server settings get all bent out of shape and a lot of hair pulling ensues to get it sorted out.
I'm happy to report that there are only 2 spots left in the BW Workshop and given that I am setting up all this sort of stuff on my own and not relying on retreat/conference conveners to support everything, am pretty happy with the way things are shaping up.
The "Leaper of Faith" was snapped on the shores of Lake Geneva, one of those things where you focus the object and make it look like it's interacting with the background and not too much photoshoppery apart from the BW conversion!
Other than that, I'm off to sleep.  The "Lake" is a rollicking mess, busy winds and chilly, so the heaters in the house are going full tilt for the first time – note to self, to find the duvet tomorrow and stick it on the bed!  For now, a mountain of 3 cats will suffice!