I spent today checking out some fun Art Fairs that were going on in and around Charlotte and capped the day off with some scouting around for locations for Photo-shooting for my upcoming workshop.  Checking out the good spots, how the light lies at certain times of the day and picking out places of interest that will serve as good vantage points for premium pictures.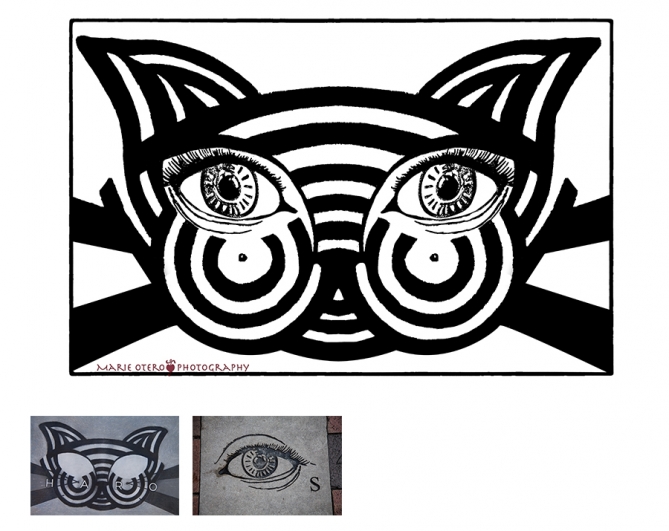 One place I stopped at is The Green, which is a lovely lush spot in the middle of the city, however since the focus of the workshop is "Black and White" Creative imagery I was looking for pictures that would serve for more than just the usual tourist fare, so some great lamp-post graffiti combined with some stellar stones netted a fun and interesting graphic composite.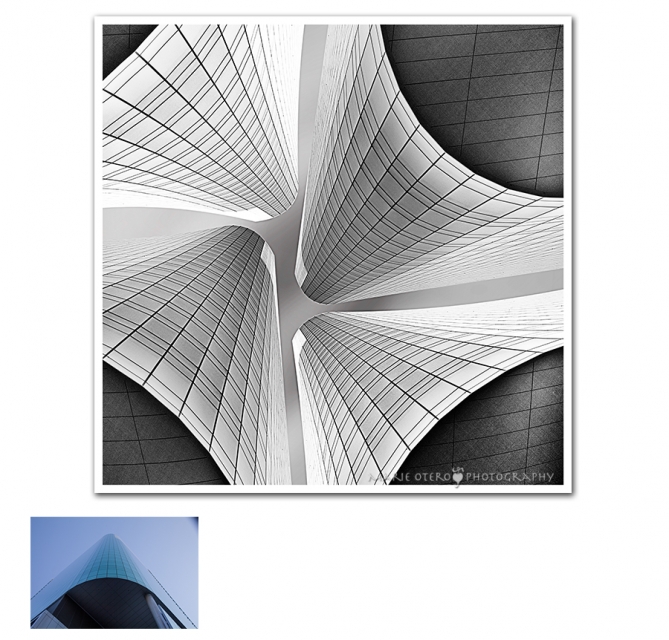 On the corner of North College street, you can screw your neck up and see the interesting shape of the blue'ish building above and then check out the BW photoshop interpretation.  Lots of fun pulling out the detail in the image and then melding it into a creative composite.
Before leaving the City we stopped off a Rooster's for a bite to eat.  And for those of you who know me well, you also know that I am notoriously picky about good restaurant food. I have to say that this was THE best dining experience ever in Charlotte.  Not because it was the fanciest or most expensive, but simply because the food tasted GREAT!  An interesting menu, loads of local produce and a pan fired to table turnaround that was second to none.  Lovely waitstaff and a perfect coffee after dinner.  Highly recommended indeed!
So, all in all and in Black and White terms, not a bad day at all!