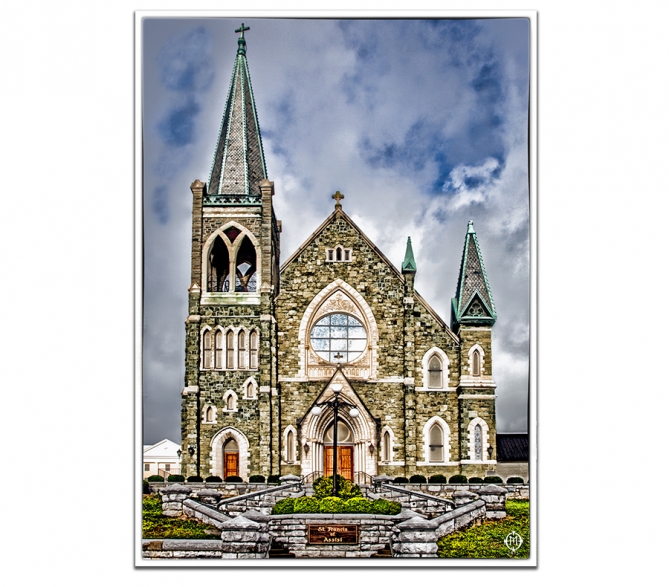 St Francis of Assisi, Staunton, VA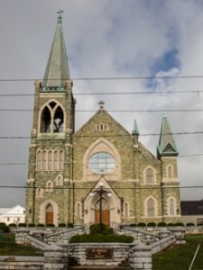 When I was Spartan Race hunting in VA the other weekend, the nearest town of note was Staunton.  It's the home of Woodrow Wilson's Presidential Library amongst other things.  I'm not sure what the people of the town get up to on a daily basis, but there sure are a heck of a lot of lovely churches there.  I think most of them were built before the era of electricty and internet because it was a challenge to get a decent shot of any of these wonderful buildings without finding them liberally decorated with horizontal wires and vertical power poles.
I snapped a couple of exposures of this one particular edifice, the St Francis of Assisi Church – complete with at least 6 power lines!!
I adjusted the images in ACR, did a bit of "repair" work and then combined them in Photoshop using the HDR processing utility.
Much better without the evidence of 21st Century Man and definitely much closer to what I "saw" in my mind!