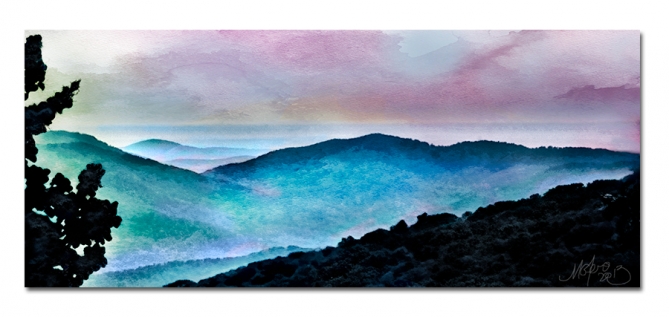 Getting up horribly early the other morning did net some benefits, in that the light was lovely and lent itself for snapping some pretty landscape images to work with.  If I'd not been hell bent on getting to the race, I could have easily spent an hour or two just stopping every 5 mintues to take pictures of the wonderful scenery the Blue Mountains has to offer.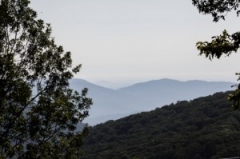 Here is the SOOC image which was twiddled and tweaked in Photoshop to contrive a Watercolor effect and then cropped to achieve a landscape Pano.
The prep work for the final piece included multiple Curves adjustment layers to bring out the various tonal ranges in the mountainous parts of the image before adding the color and painterly effects.